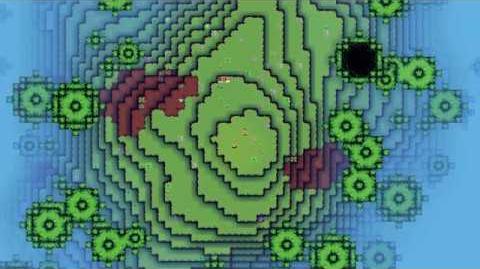 Welcome to the Odd Realm Wiki
Odd Realm is a sandbox, settlement game set in a procedural, fantasy world. The game is inspired by games such as Dwarf Fortress and Rimworld. This is a (Work in Progress) collection of everything you could possibly need to know when it comes to Odd Realm!
You can check out and buy the game on Steam, or on its website!
Join us on Discord! chat, share your thoughts and suggestions with the Dev!

Quick Help
Odd Gameplay (Work in Progress)
| Mechanics: | Jobs: | World Building: | User Interface: |
| --- | --- | --- | --- |
| | | | |
Odd Entities (Work in Progress)
| Entities: | Vegetation: | Items: | Building: |
| --- | --- | --- | --- |
| | | | |
Information & External Links
Save File location: Windows: C:/users/[Your_PC_name]/appdata/locallow/unknownorigingames/oddrealm
For more information and questions head out to your preferred community site or send an e-mail to waylon@oddrealmgame.com
Odd Realm News:
4/18/2020 Patch 0.9.0.5 Beta - Hotfix Patch 0.9.0.5 Notes Steam
Hey all!


Special thanks to JK47 and all the people reporting bugs on the beta. It's much appreciated. :)

[Patch Notes]

Thanks! Have a solid rest of your evening!

Waylon
8/10/2019 Patch 0.8.15.0 Beta - New Props, New Lighting, Bug Fixes Steam
Hey all!


Just uploaded the most recent changes to the steam Beta branch.

This update is likely to be pretty buggy, so, only get it at your own risk.

Why is it a risky build? I've made a significant change to how light acts underground. Before, lights produced by torches and other similar devices would not penetrate the ground. Now it does. This may or may not cause problems because visibility was a huge part of determining whether your settlers could do something. Is that mining job visible? No? Ok, we won't do it. Now, you can see much further into the earth. So this might have issues where settlers think they can do something when they really can't yet. I've gone through the majority, if not all, the instances where this comes up but, hey, it's easy to miss things.

That's all for now. Have a great weekend! Waylon
8/4/2019 Patch 0.8.14.0 Prod - Beta Merge Steam
Hello!


Just a quick update to let you know that the production branch is now up-to-date with all the beta changes.

Thanks! Waylon
Wiki Activity
Community content is available under
CC-BY-SA
unless otherwise noted.